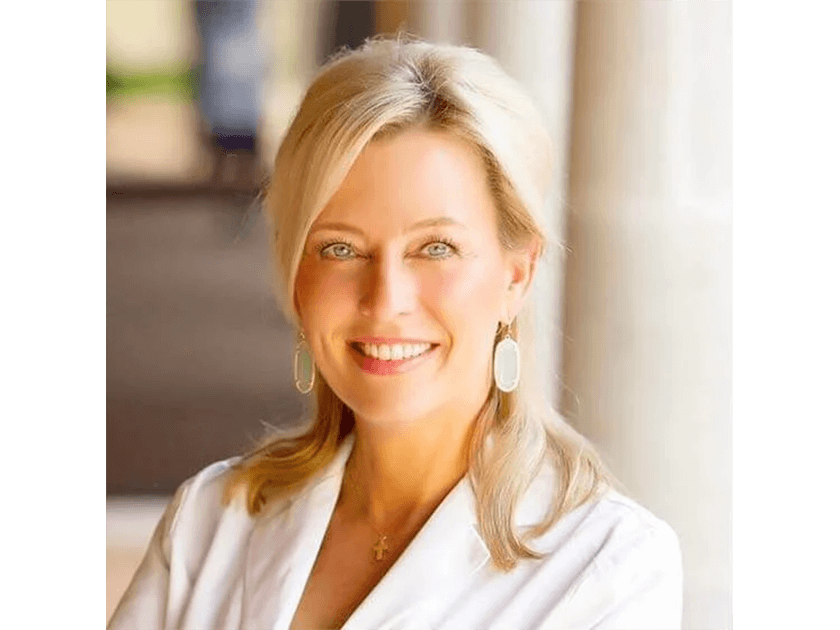 Certified by the American Board of Ophthalmology, Kristin Story Held, M.D., is a highly respected ophthalmologist in San Antonio, TX. Beloved by many for her excellent bedside manner, the ability to explain and treat complex eye conditions, and patient-centered care, Dr. Held has years of experience diagnosing, treating, and managing patients' ocular health. Specializing in advanced technology cataract surgery, LASIK surgery, glaucoma, complex ophthalmic problems requiring second opinions, and routine eye exams, Dr. Held's patients can receive help for various eye health, laser, and surgical needs. Dr. Held is a direct surgical care physician who works directly for you. Dr. Held has been listed in "The Best Doctors in America," "The Guide to America's Top Ophthalmologists," "Texas Super Doctors," and "San Antonio's Best Doctors." We encourage you to read more about Dr. Held's background and schedule an eye exam appointment.
Dr. Held provides comprehensive eye care for a broad range of ocular disease including dry eye, blepharitis, lid lesions,corneal disease, macular degeneration, flashes and floaters, diabetic eye disease, vascular disorders of the eye, and glaucoma just to name a few. She specializes in cataract and refractive surgery, including state-of-the-art, all-laser LASIK (laser in-situ keratomileusis) and laser cataract surgery with premium intraocular lens implantation. Dr. Held has been doing refractive surgery and laser vision correction for over 20 years. She was one of the first eye surgeons to perform LASIK and PRK in San Antonio and is co-founder and co-owner of Alamo Laser Vision. She has years of extensive experience and expertise in performing these operations on thousands of happy patients and loves serving the local San Antonio community and beyond with the most advanced eye care available.
EducatioN and Practice History
Dr. Held is a Phi Beta Kappa graduate of the University of Texas at Austin, where she was named "Outstanding Student." Dr. Held received her medical degree from the University of Texas Health Science Center at San Antonio. where she achieved membership in Alpha Omega Alpha (AOA), the prestigious national medical honor society. She completed her internship in internal medicine and her residency in ophthalmology at UT Health San Antonio and then joined the faculty in the Department of Ophthalmology. As a full time faculty member, in addition to caring for her own patients and lecturing medical students, she taught cataract, glaucoma, refractive, eyelid, strabismus, trauma, and laser surgery to residents in ophthalmology for five years while serving as director of the county ophthalmology clinic at the Brady Green Community Health Center. She held an academic affiliation as an adjunct Professor of Ophthalmology at the university. In 1994, Dr. Held started her private practice of ophthalmology and ophthalmic surgery in Stone Oak, and in 2005, she built the Stone Oak Ophthalmology Center at its current location in the Stone Oak Professional Office Building on Sonterra Blvd. In 2012, she was overjoyed to be joined by exceptionally trained physician and gifted surgeon, Dr. Allison Young, who is taking Stone Oak Ophthalmology to the next level. Continuing the tradition of excellence in ophthalmology, we are thrilled Dr. Young will be welcoming another stellar ophthalmologist, Dr. Jana Waters, in July 2021. Dr. Held launched Eye Surgeon Direct as a distinct new site specifically geared for her unique direct comprehensive ophthalmology and surgical care practice model she established in 2015.
October 1, 2015, Dr. Held's practice took an innovative turn and became completely third party free, including "opting out" of Medicare (also known as being "privately contracted" with Medicare patients individually), and she developed a direct surgery and patient care model. Instead of entering into contractual agreements with mega 3rd party insurance corporations and government agencies, Dr. Held chooses to serve her patients directly, with personal, confidential, state-of-the-art, affordable, accessible care. You may be surprised to find the cost of office visits to be less than your copay and cost of services, including surgery, to be less than your insurer's deductible in many cases. You are free to file with your commercial insurer for out of network benefits. We can help you. Patients from across the state, U.S., and even other countries choose to see Dr. Held for their ophthalmologic care and surgery. Most importantly, if you do not have insurance, no problem. Dr.Held will care for you. If you are on Medicare, you can still choose to see Dr. Held for a reasonable fee; there is value in having an experienced physician who knows you, who serves you with personalized, private, high-tech care, and whom you can see in a timely fashion for the appropriate amount of time needed to fully address your individual condition and concerns. Dr. Held most sincerely and humbly regards caring for her cherished patients as her great blessing, privilege, and pleasure. She is proud to have cared for some of her patients for over 20 years and treasures several families that she has cared for 4 generations of family members. This direct, patient-physician relationship is far superior to having to wait and see what testing,treatment, or medication a government bureaucrat or insurance representative may or may not allow you to have, or even if you can see a specialist at all. You make the decisions that are best for you alongside Dr. Held. You are in control.
In 2018, Dr. Held received the Lifetime Achievement Award from the National Association of Women Business Owners in San Antonio.
She received the "Shining Scalpel Award" in 2013, from the Association of American Physicians and Surgeons "In recognition of her outstanding service to the American people and the profession of medicine by "cutting" through the political rhetoric regarding healthcare reform."
Dr. Held was named the 2009 "Pillar of Responsibility" by the Northside Education Foundation.
Publications, PoliCY, and Advocacy
Dr. Held has published numerous articles in recognized publications, including The Washington Times, Houston Chronicle, The Hill, Journal of American Physicians and Surgeons, and Dr. Carson's AmericanCurrentsee. As an advocate for healthcare freedom and health policy that puts the patient first and preserves the sanctity of the patient-physician relationship, she has spoken across the nation from San Antonio to Washington D.C. on all forms of media including the Sean Hannity Radio Show, the Cavuto Show, The Todd Herman Show, WSJ at Large with Gerry Baker, Fox and Friends,Texas Public Policy Foundation, Operation Freedom, The Paradocs Show, Docs4PatientCare's The Doctor's Lounge, Medicine On Call with Dr. Elaina George, Heidi St.John Podcast, John B. Well's Caravan to Midnight,and Chuck Woolery's Blunt Force Truth just to name a few. Dr.Held is committed to providing each patient with the best individualized, innovative medical care available and fighting for the freedom to continue to be able to do so.
Over the years, she authored numerous book chapters and articles covering topics from cataract, pterygium, glaucoma, diabetes, dry eye, allergic eye, and blepharitis to ocular blood flow and carotid vascular disease.
Professional Organizations and Affiliations
Dr. Held is proud to be part of the following professional organizations and affiliations:
Dr. Held is one of the co-founders and co-owners of Alamo Laser Vision, founded in 1999, and was one of the first surgeons to perform LASIK and PRK in San Antonio and South Texas.
Dr. Held is a physician partner and serves on the Medical Executive Committee at the Methodist Ambulatory Surgical Center North Central. She holds privileges at the Methodist Stone Oak Hospital.
Kris Held, M.D. is Immediate Past President of the Association of American Physician and Surgeons (AAPS) and serves on the AAPS Board of Directors. Since 1943, AAPS has been dedicated to the highest ethical standards of the Oath of Hippocrates and to preserving the patient-physician relationship and the private practice of medicine. The AAPS motto, "omnia pro aegroto" means "all for the patient." AAPS is a non-partisan professional association of physicians in all types of practices and specialties across the country.
Dr. Held serves as Co-chair of the Healthcare Advisory Council for her Texas-21 Representative, Congressman Chip Roy, focused on policy that puts the patient in control and at the center of the healthcare system through healthcare freedom and choice,
Dr. Held is a fellow of the American Academy of Ophthalmology
She is a member of the American Society of Cataract and Refractive Surgery, International Society of Refractive Surgeons, San Antonio Society of Ophthalmology, Bexar County Medical Society, Texas Medical Association, and the San Antonio Chapter of the Free Market Medical Association.
Dr. Held served on the Healthcare Advisory team for Dr. Ben Carson during his presidential campaign.
She co-founded AmericanDoctors4Truth.org with her trusted colleague and friend, fellow San Antonian, Dr. Jane Hughes.
She served on the National Physicians Council for Healthcare Policy.
Over the years, she served in many other leadership positions including Chief of Staff of Ophthalmology at North Central Baptist Hospital.
Through these active memberships and leadership roles, she strives to advocate for patients' rights, provide patient-centered care, and oppose the government and corporate takeover of medicine, which will ultimately result in socialized medicine.
When she is not at work or actively working to put the patient at the center of the healthcare system, Dr. Held loves spending time with her family and participating in outdoor activities. Dr. Held and her husband, David, have four daughters: Holly (and son-in-law, Kendal), Heidi (and son-in-law, John), Hayley (and son-in-law, Reid), and Hannah (and son-in-law, John). Running deep in the family, two of her daughters are physicians, and two are in business. She is blessed with five precious grandchildren thus far. When we say medicine runs deep in the family, Dr. Held grew up in a family dedicated to medicine. Her father is a retired chairman of neurosurgery, and her mother is a retired registered nurse. Dr. Held is blessed to be a nine year survivor of breast cancer. She is extremely grateful for her amazing physicians and surgeons and fights all the harder for her patients because of this and many other personal life experiences.
Medical Privileges
Reviews
"Justawese - Dr Held is a combination of care, skill and integrity. She performed surgery on me and three of my friends and soon my wife. We all agree that We wish all Drs were like Dr Held"
Anonymous
Vitals
"Five Stars - Dr. Held is the doctor you want to go see for Ophthalmologist. She is excellent and spends a huge amount of time with you. Very different from other doctors!"
Anonymous
Vitals
"Dr. Kristin Held is an excellent doctor and I have no reservation about giving her a very high recommendation. After injuring an eye, and all of the anxiety that goes with that, she put my mind at ease and put in motion the plan for full recuperation. She is thurough, has a very personable demeanor. Her staff is completely professional and on time.. Great parking."
R.E.
Google
"Dr. Held is an outstanding ophthalmologist! There is no other doctor like her in San Antonio!! She spends so much time with you and always goes beyond any other doctor I have seen. She is compassion, loyal to her oath, and is a true example of what a doctor should be. The wait time is worth it. So what that she is out of network....Most excellent doctors are!! This allows the government to stay out of medical health care. "
V.
Healthgrades
"I highly recommend Dr. Held. Her conscientious and careful approach to her patients is followed by excellent skills and follow up. I highly respect Dr. Held I all respects and stress that she is an amazing woman. "
Anonymous
Healthgrades